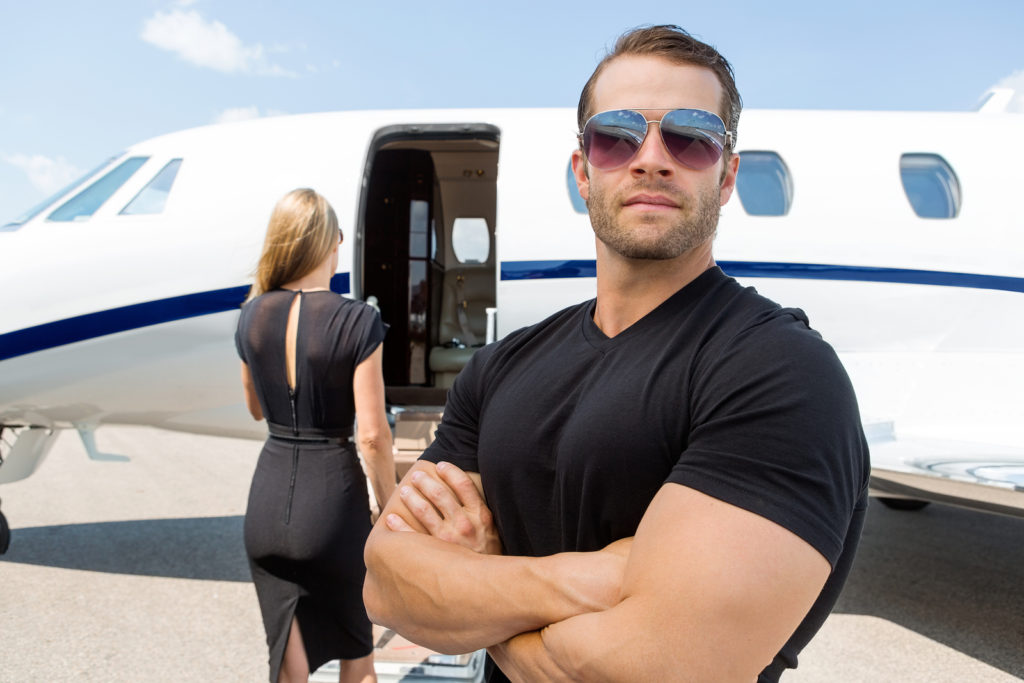 Thinking about becoming a bodyguard? Great choice. There are few other careers that offer the variety, excitement and prestige as Executive Protection. Of course, bodyguards still have bills to pay too, so you probably want to know what kind of money you'll be pulling down–especially if you're investing in quality EP training.
The average annual salary for a U.S. bodyguard in 2018 is $70,000. It should be noted that not all bodyguards are created equal, and this is an average, which means there are plenty of EPs making a lot more (and still many more a lot less). Your particular salary will ultimately depend on a variety of factors. Let's take a look at the ones that will have the biggest impact on your paycheck.
Experience
An entry-level bodyguard hired fresh out of training will obviously not have the same salary as an experienced and proven EP who has worked in the industry for more than 10 years.
As you work your way up and build a positive reputation with colleagues and clients, it is not uncommon for an experienced bodyguard to earn more than $100,000 a year (plus bonuses). When powerful people are trusting you with their security, you better believe they are willing to take care of you financially.
Training and Certifications
The more you learn, the more you earn. The more current and well-rounded your training, the higher you can expect your salary to be. This is especially true if you completed training at a top program. Being an EP is a demanding and dangerous job, with both employers and potential clients looking for evidence of your skills and commitment to your chosen career.
When you successfully complete a professional bodyguard training program, it is a validation of your seriousness and abilities. This can greatly increase your value to an agency or client. Being fluent in other languages can also give you a great advantage and potentially increase your salary.
Location
Like many other industries, your geographical area can greatly influence your salary up or down. For example, a bodyguard working for a top Los Angeles agency will typically make a lot more than an EP in Raleigh, North Carolina. Of course, your cost of living will also be much higher in California.
But generally, the highest-paying bodyguard and EP positions will be based in the mega urban centers where the famous and powerful live, work and play: Los Angeles, New York City, Las Vegas, Washington DC, Miami and Dallas.