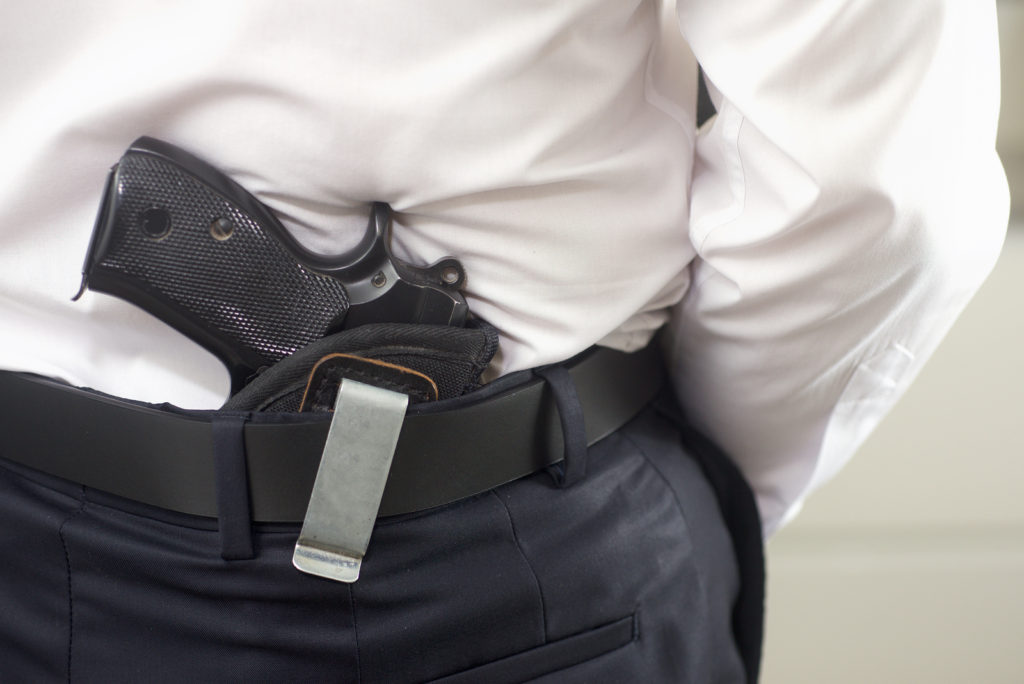 Not all bodyguards will carry, but almost all elite EP professionals will be highly trained and proficient with firearms. If you have a law enforcement background, you already know your way around a variety of handguns and have hopefully kept your shooting abilities sharp with live-fire exercises and range practice. A good percentage of former military men will also have relevant experience, but generally require some additional training to pick up tactical close protection handgun skills.
Much of the training you will receive as a bodyguard revolves around how to engage threats in a variety of stressful environments, and proper firearms tactics are a critical component of that. Let's look at the firearms skills you will acquire as part of a professional bodyguard training program.
Defensive Shooting Tactics
Tactical defense shooting is all about understanding how to engage threats with a firearm in highly stressful and fluid situations. If you are unable to confront an attacker when bullets are flying and people are yelling, all of the range practice in the world means nothing. Bodyguards must be prepared to effectively use their firearms at any moment, and that's primarily what a tactical shooting program will teach you.
You will learn how to quickly identify and assess threats. You will be trained how to fire your weapon with precision in high-stress, chaotic simulations. This includes firing while moving, providing cover, and maximizing situational awareness. This is absolutely critical for being a good bodyguard.
Handgun and Shotgun Training
As a close-protection bodyguard, you mostly need to be familiar and proficient with handguns. But many bodyguard programs will also train candidates on riot shotgun platforms.
Riot shotguns have been modified for primarily defensive shooting. While you're most likely to use a handgun in escort situations, you might also end up providing cover for other agents in your unit or for whatever reason only have access to a defensive shotgun.
Getting familiar with multiple weapons systems will also give you an advantage over other candidates.
Proper Handling and Maintenance
You will learn how to safely clean, store, assemble and teardown firearms, in addition to learning proper range etiquette. You will likely also be trained on grips, sights and other tactical modifications as well as concealed carry laws and techniques.
Live-Fire Drills and Range Practice
A big part of effective defensive shooting is muscle memory and confidence. These courses are designed to challenge you and to master the fundamentals through repetition. You will learn how to quick draw, do tac reloads, and engage in defensive shooting at night. Live-fire drills will put you through your paces as instructors simulate hostile environments for you to protect your "client" while firing back.
Most importantly, you will learn how to operate firearms as a skilled professional under maximum stress. Without a doubt, this will be your biggest takeaway from any bodyguard firearms training course.