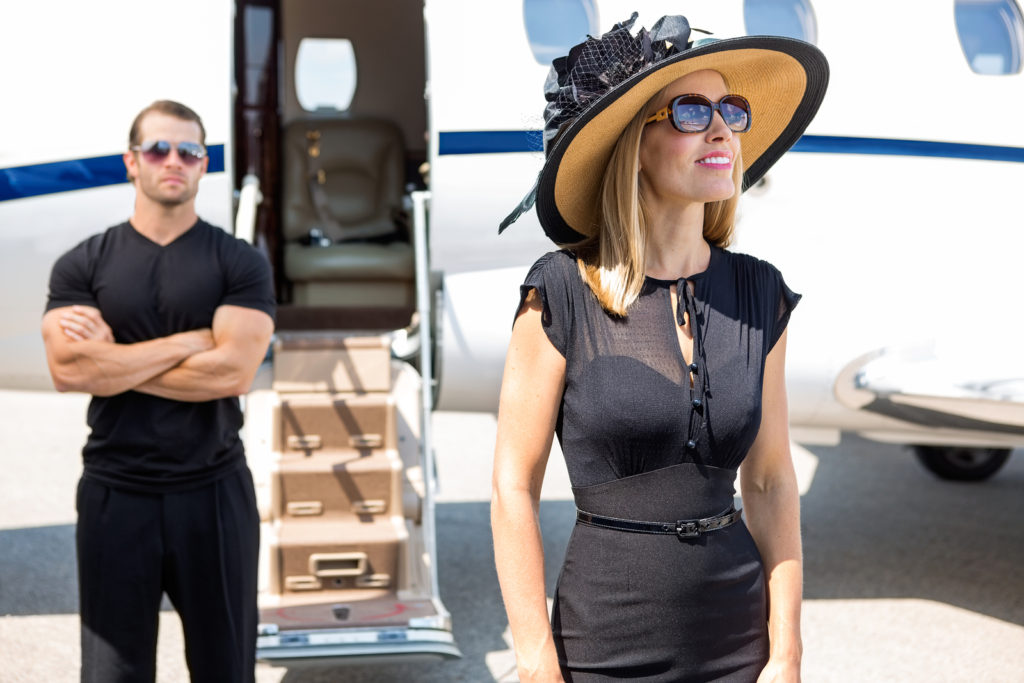 The reality of the bodyguard lifestyle is not nearly as glamorous as portrayed in movies and TV. When you do actually see a working bodyguard, it's just for a small percentage of the time they are transporting a client between locations or working a crowd.
Professional bodyguards (or Executive Protection Agents) do much more of their work behind the scenes. They are generally highly trained and disciplined, especially at the most elite agencies. They often come from specialized military or law enforcement backgrounds. Let's take a look at the most common bodyguard responsibilities.
The bodyguard job title is actually very broad, and your exact responsibilities will vary depending on your role and client. For example, you might be a driver-bodyguard for a lower profile client who doesn't require an entire close protection team, in which case you will be responsible for transportation, escort and maybe even counter-surveillance.
If you are working on a close protection team with a higher profile client, your responsibilities will be more specific to your role on the team. Unless you work for one of the top executive protection agencies, you will likely be expected to wear many hats and fill different roles depending on the client  and the situation. Common bodyguard responsibilities include:
Close Quarter Protection
Access control (e.g. background checking and screening of visitors)
Advance research and planning (routes, venues, buildings)
Building security (such as home and office)
Threat and risk assessment
In addition to the core responsibilities listed above, professional bodyguards frequently work long hours in high-stress environments. This career isn't for anyone who wants "regular" hours or needs constant supervision either. You will be expected to be available at odd hours and it's not uncommon for elite bodyguards to be on-call as well, especially for high-profile clientele whose schedules are fluid and change rapidly.
Much of a bodyguard's time will be spent in a client's home or place of business, so in addition to the primary protective work you will also be responsible for maintaining professionalism. That means you are easy to work with, take orders from your superiors, and communicate clearly with clients and the rest of your protective unit. Being a bodyguard also requires you to be able to think independently on your feet, as you won't always have clear instructions or have time to ask for orders under stress.
The best way to get a feel for the job requirements of an elite bodyguard is to scan current openings at top agency websites. If you already meet the physical requirements and have the appropriate training and/or experience, see if you're missing anything included in the job descriptions and figure out how you can compensate for those gaps.